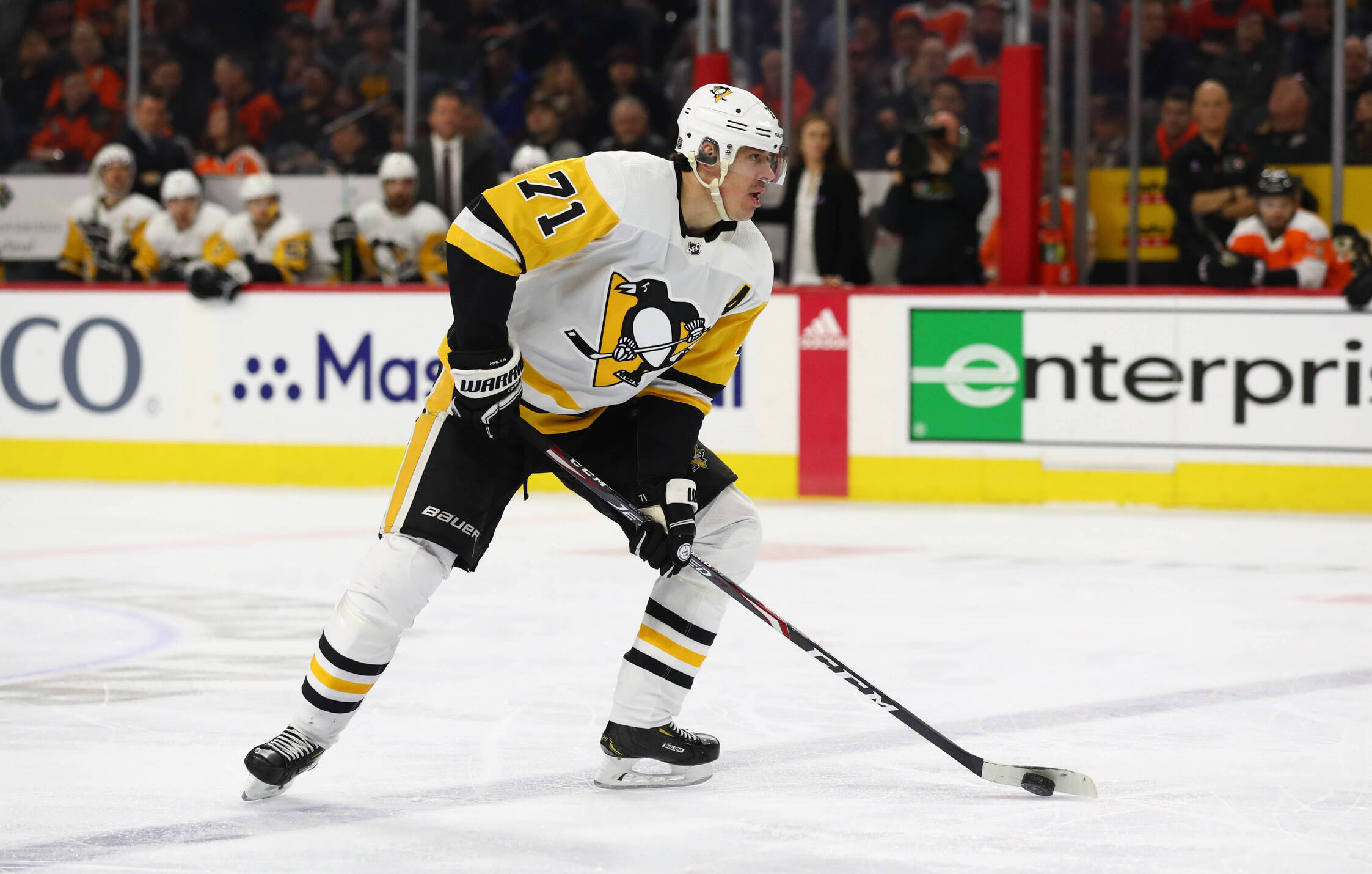 The legendary striker signed a new contract with Pittsburgh
It seemed that the era of Evgeni Malkin in Pittsburgh had already been completed. He either unsubscribed from the club's social networks, then signed up again, and the club directly said that it was not possible to agree on the terms of a new agreement with the Penguins veteran. Insiders named Rangers, Washington, and even Tampa among the contenders for Malkin, but a few hours before the free agent market opened, sensational news came – Malkin still signed a new contract with Pittsburgh! Yes, even for four years.
Malkin's salary will be $6.1 million a year, a decent contract for a 36-year-old hockey player with a medical record filled with injury records. The salary of a Russian over the years will be distributed as follows – 8 million (including 4 million in advance), 6, and then 5.6 and 4.8 (including 1 million in advance). At the same time, Evgeny's contract contains a clause on a complete ban on the exchange during the entire term of the agreement, and this automatically indicates that Malkin will most likely end his career in Pittsburgh. At least my NHL career.
Malkin's desire to continue playing for Pittsburgh was understandable, he even wrote on social networks to Chris Letang, who signed a new contract with the club, that he did not want to play against him. As a result, all three superveterans – Letang, Malkin and Sidney Crosby – remain with the Penguins. But the club seems to have to forget about the big tasks.
It will not be a big discovery for you that the best years of Malkin and Letang are long behind. And Crosby is not as good as he was three or four years ago.The team has high-quality strikers Gunzel, Zucker, Rakell, Rast, good defenders Dumoulin and Marino. But the first round of the playoffs is the ceiling for this team, as shown by the past season.
There is no need to wait for a qualitative increase either – now Pittsburgh has a salary cap of $ 4.2 million, and you still need to extend the contract with striker Kaspperi Kapanen. The main problem of the team is the goalkeeper position, and there are no funds to strengthen it. So the story of Malkin will be beautiful, but he should no longer expect victories.